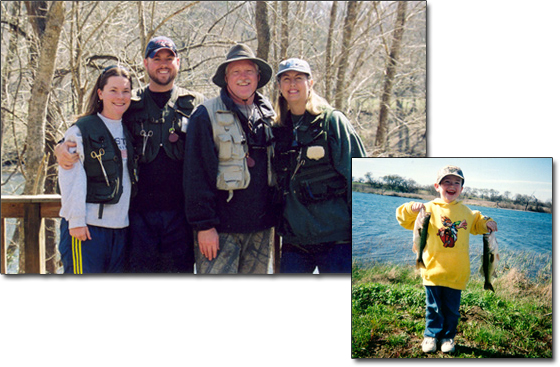 The Angler's Dream
Let's face it, there's a huge volume of fly-fishing products out there. Most of them are average, some are pretty good, some pretty bad, and few of them, exceptional. That's why every product we offer has passed our selection process and field testing to qualify as an "Angler's Dream" selection. Our shop's success is due to our commitment to one guiding principal: Value.
Value - such as our premium flies, tied by skilled professionals using top quality materials such as Daiichi and Tiemko hooks, Hoffman hackles, and all offered at an incredibly low price. You will not find premium flies at a lower price anywhere! That's value!
Check out our Blue Sky Furled Leaders. How about a leader that helps you present your fly with more accuracy, more control, and a much softer landing than you ever thought possible? Then explore Varivas' amazing lineup of leaders and tippet material. These are the leaders and tippet the pros use! As soon as you try them you won't find yourself settling for anything less again! That's value!
My point is this, our fly shop is solely focused on increasing your satisfaction, your joy, and your laughter on the water. So go ahead and fire up that mouse/mobile and get clicking! Have fun, we're easy to navigate.